Check Out the Latest Happenings at Cowbell Cyber
Get the scoop on everything new in the Cowbell Cyber universe. Follow us on social media and learn what's happening in the company and industry.
Cowbell Cyber, a startup pioneering Artificial Intelligence (AI)-powered cyber insurance for small to mid-sized businesses (SMBs), today announced the availability of Cowbell Prime 100, its standalone cyber insurance product, in the State of California. Cowbell's innovative cyber insurance coverage is now available for California SMBs, with a coverage limit up to $5M.
read more
"Cowbell's cyber insurance product and platform offer the best way to understand, learn, and implement effective cyber protection."
—Scott Ligouri, founder of The Insurance Loft
"Cowbell brings resiliency to cyber insurance market via its cross-industry innovation and cutting-edge technology. We are proud to have this award-winning team as part of our growing AI portfolio in the Tri-Valley."
—Don Garman, Co-founder and Managing partner, Tri-Valley Ventures
"We are thrilled to participate in Cowbell's growth and proud to have provided the platform for Cowbell to leverage our mentor network of insurance executives and professionals, who are largely driven from the 13 insurance companies who serve as our investors."
—Nicole Gunderson, Managing director, Global Insurance Accelerator
Yesterday (July 1, 2020) marked the official deadline to achieve compliance of the California Consumer Privacy Act (CCPA). CCPA was signed into law on June 28, 2018, and went into effect on January 1, 2020. CCPA grants California consumers robust data privacy rights and control over their personal information, including the right to know, the right to delete, and the right to opt-out of the sale of personal information that businesses collect, as well as additional protections for minors. Read more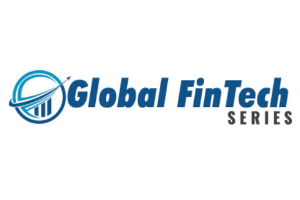 Trent Cooksley, Co-founder and COO at Cowbell Cyber joins us in this interview to share a few thoughts on the biggest cyber threats while sharing a tip or two on cyber insurance policies for companies to keep in mind as the workforce continues to work from home during the ongoing Covid-19 pandemic. Read more
A recent survey by Cowbell Cyber revealed that 65% of SMEs are likely to spend more on cyber insurance in the next two years, compared to 58% of large enterprises. The survey report "The Economic Impact of Cyber Insurance" also found that 70% of SMEs have cyber insurance coverages with limits lesser than $1 million. Read more
Many SMBs are still forging ahead with plans to buy some sort of Cybersecurity Insurance Policy for their business.  This finding has been quantified by a recent market research project that was conducted by an organization known as Cowbell Cyber. Read more
Small to medium-sized enterprises are more likely to adopt cyber insurance than large companies, according to a new survey by Cowbell Cyber. Read more