Did You Just Experience a Cyber Incident?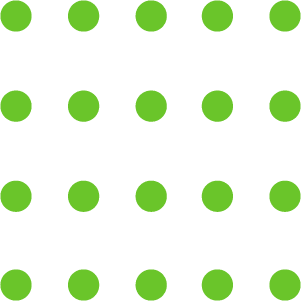 Always Ready, the Cowbell Claims Team Expedites Incident Recovery
Cowbell's cyber risk experts are on-call and always ready to help you immediately with a full range of incident response strategies.
Legal Services - Breach Counsel
Lawyers to advise on legal implications arising out of a cyber incident.
Forensic Investigation
Digital forensic response teams investigate the scope of the incident.
Public Relations & Crisis Management
Adept specialists offer guidance for handling the public implications of the cyber incident.
Business Interruption
Income loss and extra expenses due to an inability to operate caused by a cyber incident may be covered.
Liability Expenses
When covered by the policy, regulatory liability and litigation expenses may also be triggered.
Credit Monitoring Services
Credit monitoring and other restoration services are provided when required by law.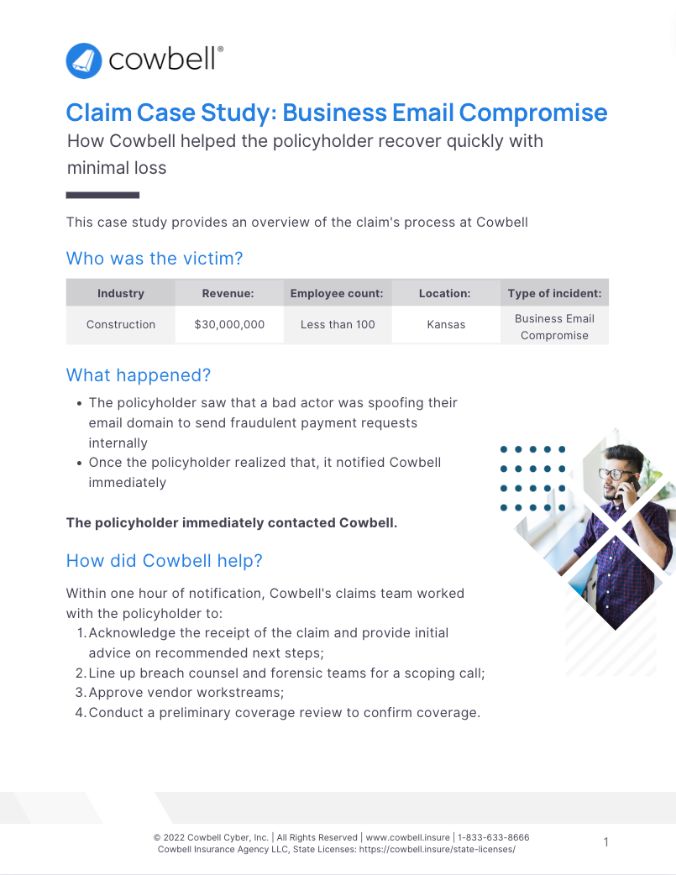 Business Email Compromise
How Cowbell handled a business email compromise incident.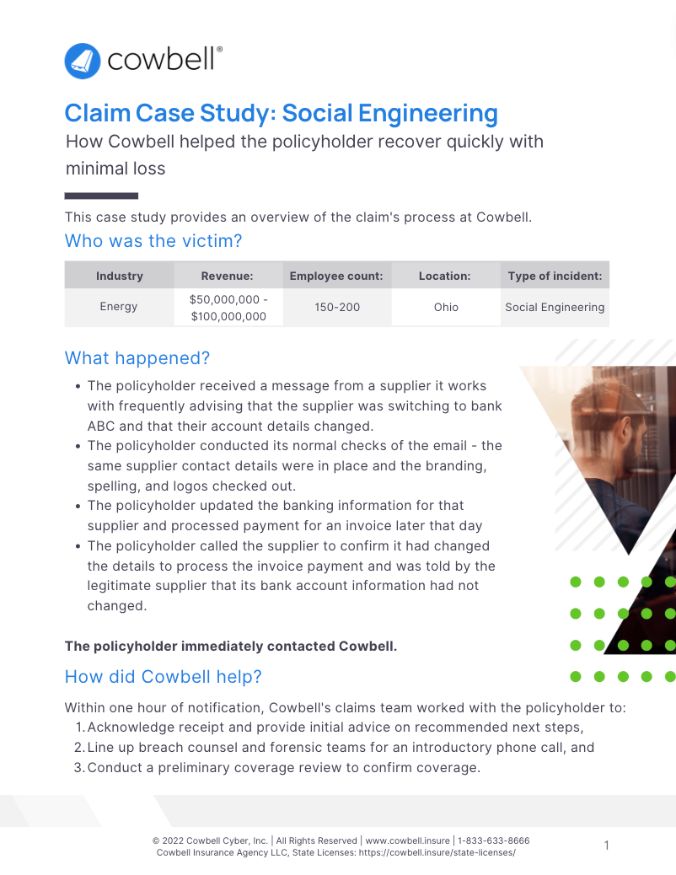 Social Engineering
How Cowbell handled a social engineering incident.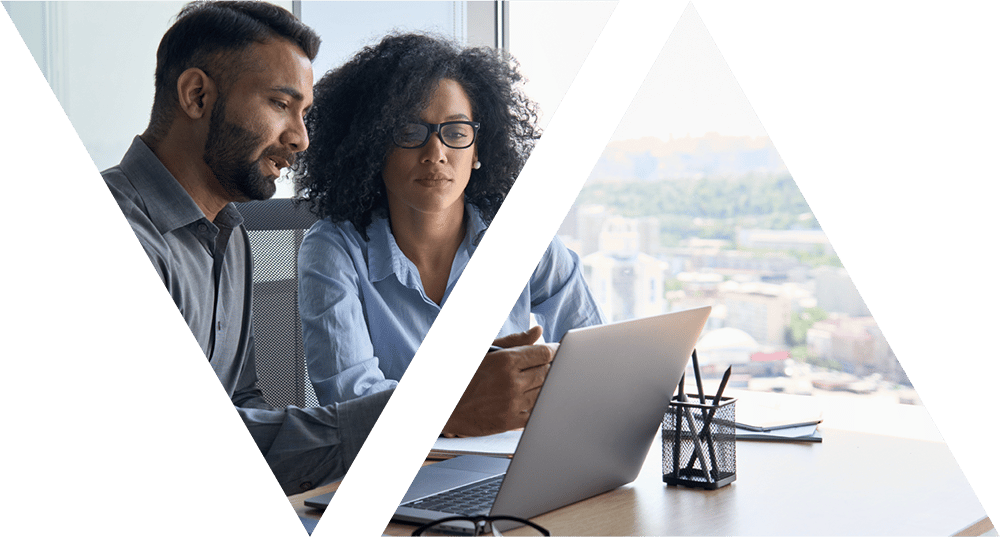 Proactive Risk Management is the Best Protection Against Cyber Incidents
Review your Cowbell Factors to know your risk profile and potential cyber insurance gaps.